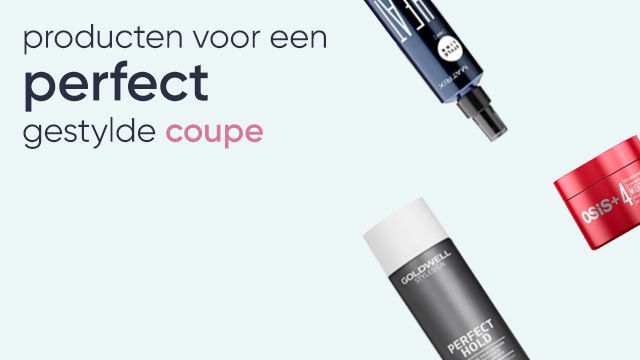 Mousse voor stevig en volumineus haar

Mousse is een stylingsproduct dat al jarenlang populair is. Zowel voor thuisgebruik als bij professionele kapsalons. Haarmousse zit over het algemeen verpakt in een langwerpige bus. Wanneer je het product schudt en vervolgens op de knop drukt verschijnt er een witte, romige bol op je hand. Na het aanbrengen ligt er een soort laagje over je haar heen. Dit zorgt voor extra stevigheid en geeft een echte boost aan je haar. Je haar voelt zelfs een keer zo dik aan! Voor ieder haartype is er wel een geschikte schuimversteviger verkrijgbaar.


Voor gekleurd haar: Schwarzkopf Silhouette Color Brilliance Mousse

De haarmousse van Schwarzkopf is een echte topper voor gekleurd haar! Dit verstevigende stylingsproduct beschermt je haarkleur en geeft het extra glans. Door de hoge hold factor hoef je daarnaast niet bang te zijn voor een uitgezakt kapsel. Met andere woorden: door deze mousse geniet je extra lang en optimaal van je geverfde coupe. Als extraatje heeft Schwarzkopf een UV-filter toegevoegd zodat je haar niet beschadigt door de zon. Kapperskorting.com levert de Schwarzkopf Silhouette Color Brilliance Mousse in een bussen van 200 ml en 500 ml.


Voor extra veel volume gebruik je Wella

Is jouw motto: 'hoe meer volume, hoe beter'? Dan zijn de Wella EIMI Extra Volume en jij a match made in heaven. Deze schuimversteviger belooft jou een kapsel vol volume waar je iedere nacht over droomt. Of je nou lang, schouderlang of kort haar hebt. Breng het product aan op handdoek droog haar en föhn het vervolgens droog. Je hoeft niet bang te zijn voor uitdroging, want de mousse bevat ingrediënten die dit tegengaat! Shop deze topper met korting op kapperskorting.com.


Vandaag besteld is morgen in huis

Is een haarmousse onmisbaar tijdens jouw dagelijkse haar routine? Op Kapperskorting.com bestel je haarmousses van Schwarzkopf, Wella, L'Oréal, Goldwell, CHI en vele andere topmerken! Vandaag voor 22:00 uur besteld is morgen in huis.