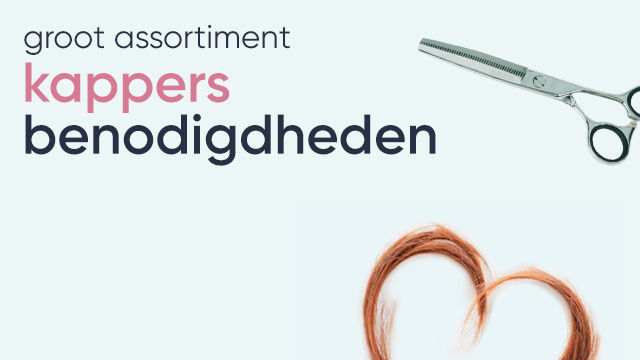 Handdoeken voor kappers
kappers handdoeken kopen: heerlijk zacht en voor de laagste prijs. Verkrijgbaar in bekende kleuren zoals zwart en wit, maar ook andere kleuren bij ons uit het assortiment. In diverse afmetingen, zoals 50 x 90. En op zoek naar een grotere of kleinere afmeting? Bekijk online de handdoeken die je kunt kopen, gewoon bij ons vanuit de eigen voorraad.
We zorgen er met de handdoeken en bijvoorbeeld ook met de handschoenen voor dat je alle kappersbenodigdheden meteen tot je beschikking hebt. Handdoeken binnen handbereik, omdat je die voordelig online kunt kopen bij ons in de webshop.
Handdoeken en andere benodigdheden voor de kapper. Eenvoudig online te kopen, voor een zo scherp mogelijke prijs. Om daar nooit meer naast te hoeven grijpen. Zonder dat je daar de deur voor uit hoeft. Bestel je de handdoeken of andere producten uit ons assortiment voor 23:59u? Dan heb je die de volgende werkdag al in huis.