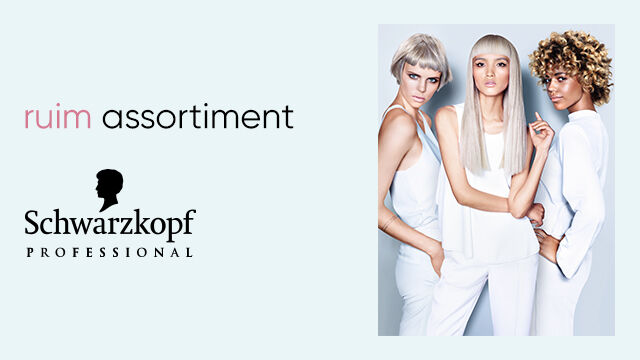 Producten 1 tot 24 van 133 in totaal
Pagina
Je leest momenteel de pagina

1
Producten 1 tot 24 van 133 in totaal
Pagina
Je leest momenteel de pagina

1
Schwarzkopf Verzorging

Alles op het gebied van Schwarzkopf Verzorging vind je eenvoudig online. Direct uit onze eigen voorraad, waardoor we de verzending van je bestelling meteen in orde kunnen maken. Bestellingen voor 23:59u worden de volgende werkdag al bezorgd, zodat je die zo snel mogelijk in huis hebt.
Bekijk alle Schwarzkopf Verzorging producten. Om daarmee online inspiratie op te doen of om heel gericht op zoek te gaan naar de producten die je wilt inkopen. Zoals die van Time Restore of Smooth Perfect, net als de Oil Miracle producten. En bekijk naast deze lijn ook die van Verzorging Blond Me, zodat je die samen kunt inkopen.
Goedkoper dan je gewend bent en met gratis verzending. Voor alle bestellingen vanaf €30, exclusief btw. Om de Schwarzkopf Verzorging producten extra goedkoop aan te kunnen schaffen.