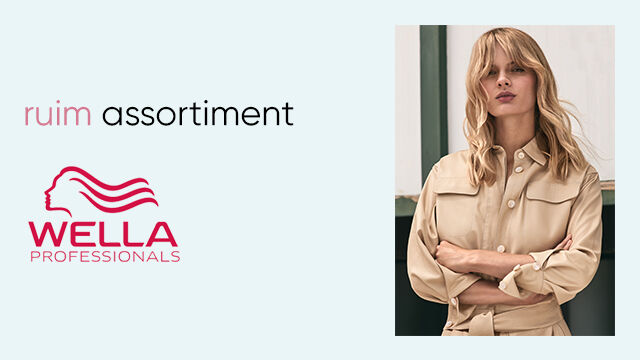 Koleston Perfect: kies je kleur!
Koleston Perfect van Wella Professionals is een kleurlijn met meer dan 120 verschillende kleuren. Wella biedt een uniek palet aan hoog blond, natuurlijk rood, bruin en speciaal gemengde tinten. En zit je kleur er niet tussen? Dan kan je de kleuren moeiteloos met elkaar mengen en je eigen kleur creëren! De technologie achter de lijn zorgt voor het intensieve en perfect stralende kleurresultaat. Wella Koleston Perfect staat gegarandeerd voor een egale kleur vanaf de haaraanzet tot de punt en biedt een 100% grijsdekking. Dus zoek jij een permanente haarkleuring? Dan zijn de kleuren van Wella echt iets voor jou! De Koleston Perfect bestaat uit een achttal verschillende lijnen:
Wella Koleston Perfect Pure Naturals
Een van de best lopende lijnen is de Pure Naturals. De lijn staat bekend wereldwijd dé nummer 1te zijn op het gebied van crèmekleuring. Pure Naturals zorgt voor prachtige kleuren met een uniek 3D effect. Dus wil je permanent een nieuw kleurtje? Of je nu voor blond of voor zwart kiest, deze lijn heeft het allemaal! En welke kleur je uiteindelijk ook kiest om je haar mee te kleuren, het resultaat is een stralend en intensief kleurresultaat!
Wella Koleston Perfect Innosense
Speciaal voor mensen die een allergische reactie hebben op permanente haarverf heeft Wella de Innosense lijn ontwikkeld. Een normale permanente haarkleuring bestaat uit pPD en pTD. Dit zijn kleurmoleculen die zorgen voor de goede dekking en de duurzaamheid van een kleur. Wella komt na jaren onderzoek met de kleurmolecule ME+. Deze is speciaal ontwikkeld om de ontwikkeling van een allergische reactie te verminderen. Dus heb jij na het kleuren van je haar last van jeuk op je hoofd en een brandende hoofdhuid? Dan is de Wella Koleston Perfect Innosense precies wat jij zoekt!
Wella producten bestel je nu met kortingen vanaf 40% op Kapperkorting.com! Bestel je vandaag nog voor 22:00, dan heb je de producten morgen al in huis!